Mini Donut Kabobs
Do you ever arrive at a weird thought and then backtrack all the things that got you to that idea in the first place, because where you started couldn't be any further than where you ended up? I do, a lot, and sometimes I amaze myself! haha. That's kind of what happened here. Lindsey and I were blog planning and my mind began to wonder, don't worry I was still totally listening to her as she talked about things and stuff, but somehow I got to thinking about corn dogs, which led to other foods I love that are on a stick. I like popsicles, turkey legs (the bone is basically a stick), I like sausage, I like frozen bananas (there is always money in the banana stand), and I love all kinds of kabobs. So then I started thinking about a food that doesn't come on a stick, but it would be cool if it did. And then boom…it hit me… Mini Donut Kabobs! Thus this glorious creation was born and now you can enjoy them even more by knowing the painstaking process by which my mind works lol. These Mini Donut Kabobs are perfect for a brunch or sweet treat at party!
Mini Donut Kabobs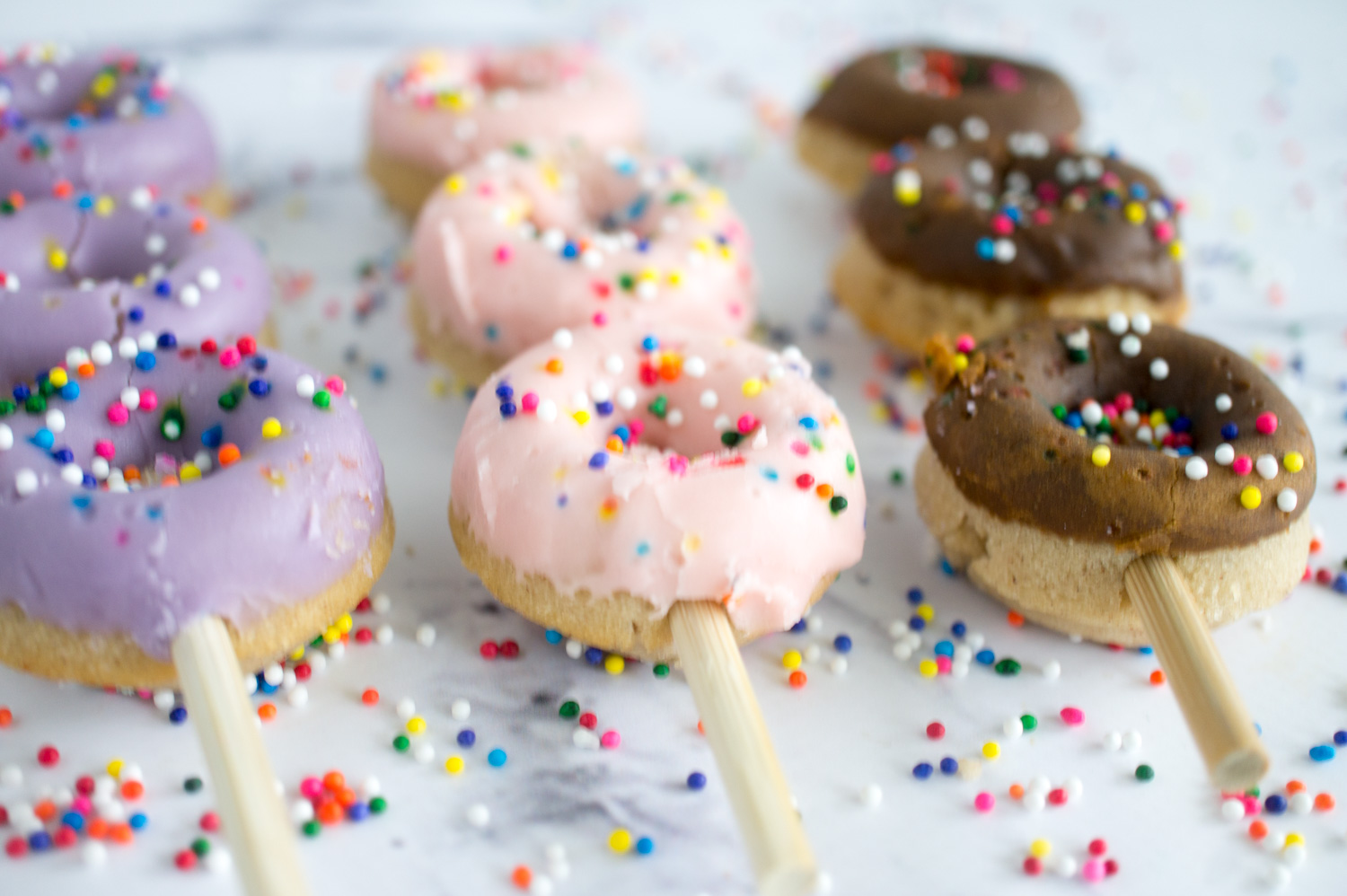 Supplies:
Dry stuff:
1 cup all-purpose flour
1/2 cup sugar
1 1/2 tsp. baking powder
1/4 tsp. salt
1/4 tsp. cinnamon
1/4 tsp. nutmeg
Wet stuff:
1/2 cup milk
1/2 tsp. vanilla extract
1/2 tsp. apple cider vinegar
1 egg
3 tbsp. butter
For the Icing:
1 1/2 cups powdered sugar
3 tbsp unsalted butter
1 tsp vanilla extract
3 tsp milk
food coloring (coloring of your choice)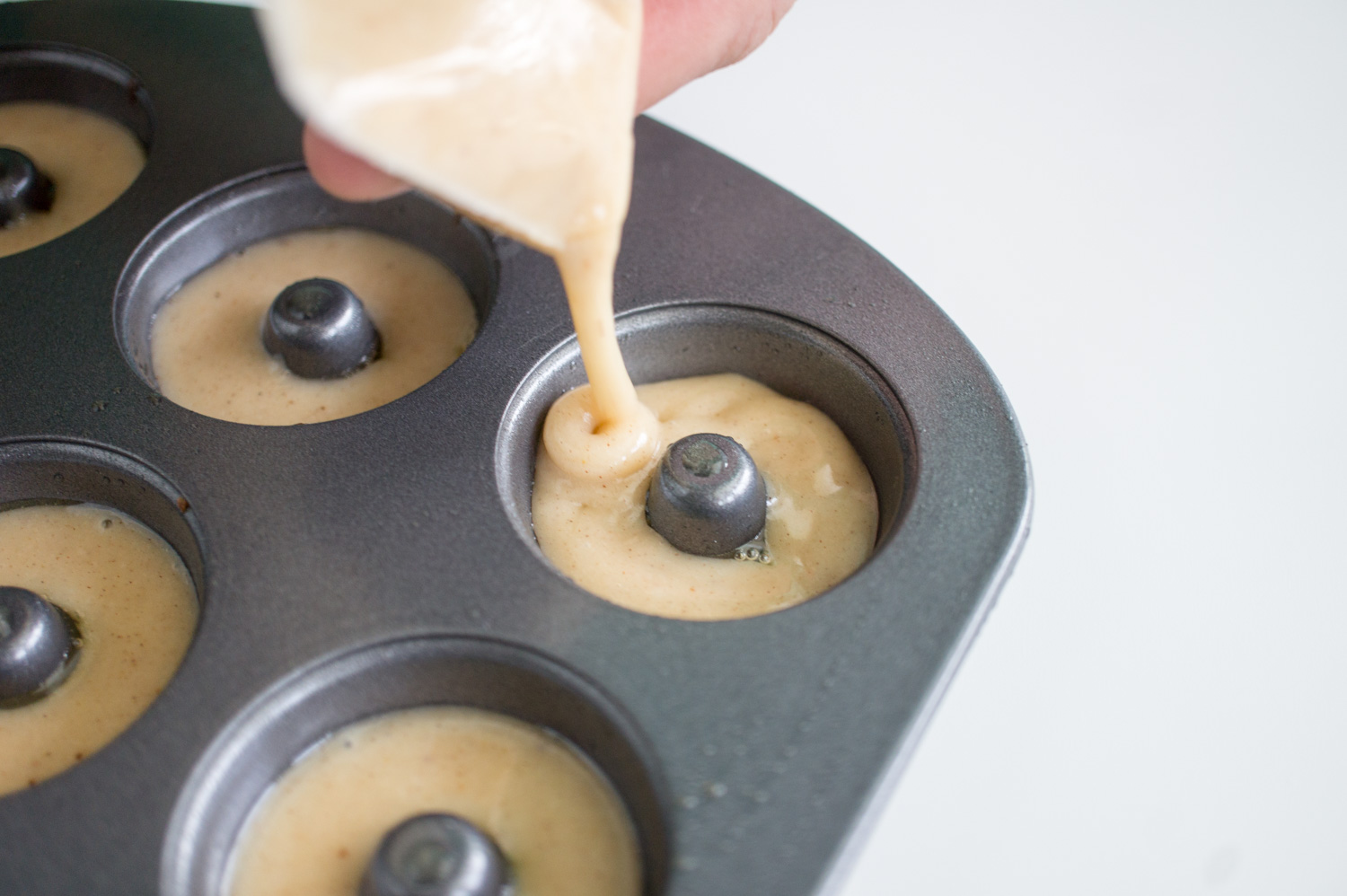 Directions:
Preheat oven to 350 degrees
In a large bowl mix all of the "dry stuff" together
In a small sauce pan mix all of the "wet stuff" together and heat on low heat until all are combined and butter is melted
Pour wet ingredients into the bowl with the dry ingredients and mix together
Pour donut mix into a ziplock bag
Spray your donut pan with cooking spray and then after cutting a corner off of the bag, squeeze the mix into the pan.
Bake for 12 minutes, once done remove and let cool for 2-3 minutes.
While the donuts are baking you can prepare the glaze.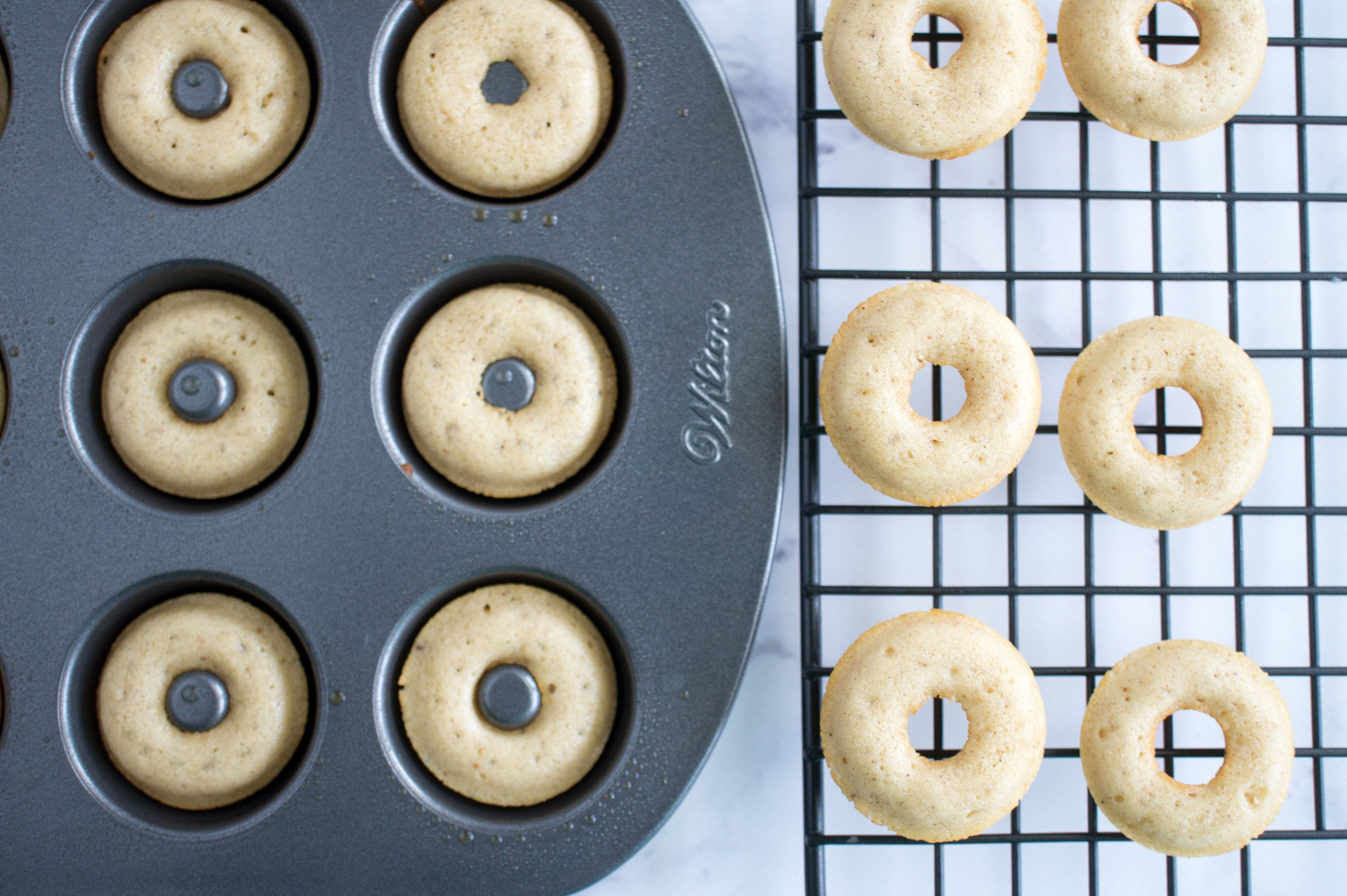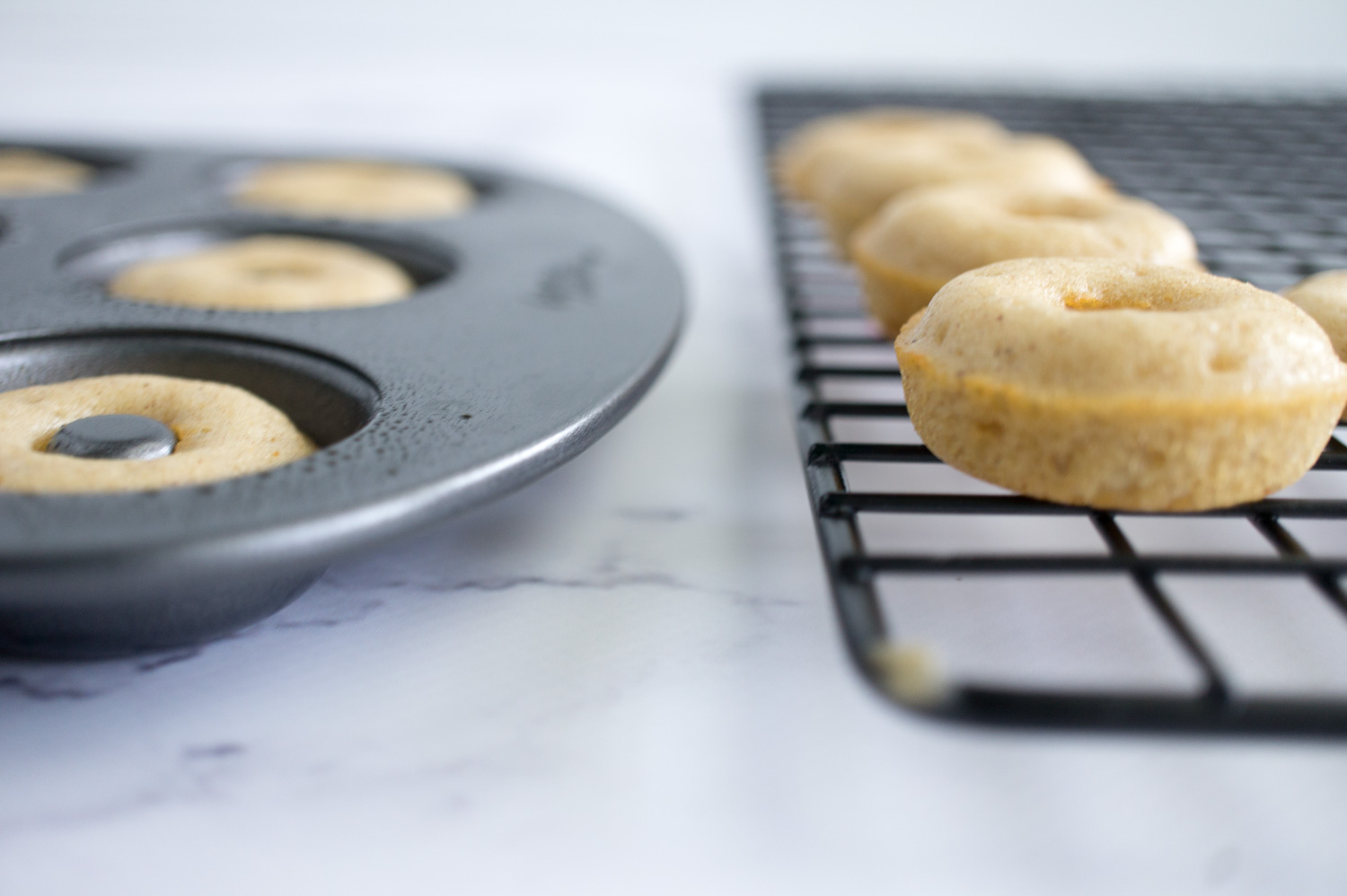 Directions for the icing:
In a bowl mix together all of the icing ingredients and mix well
Add food coloring for desired colors (I just dipped a toothpick into the food coloring and then swirled it into my icing)
Warm the icing in the microwave for about 8-10 seconds
Dip the donut in the icing and add sprinkles immediatly after
Repeat until done
Using a kabob stick just add as many donuts to each stick. (I put my donuts in the fridge to let them cool and harden a bit to help them not fall apart on the stick)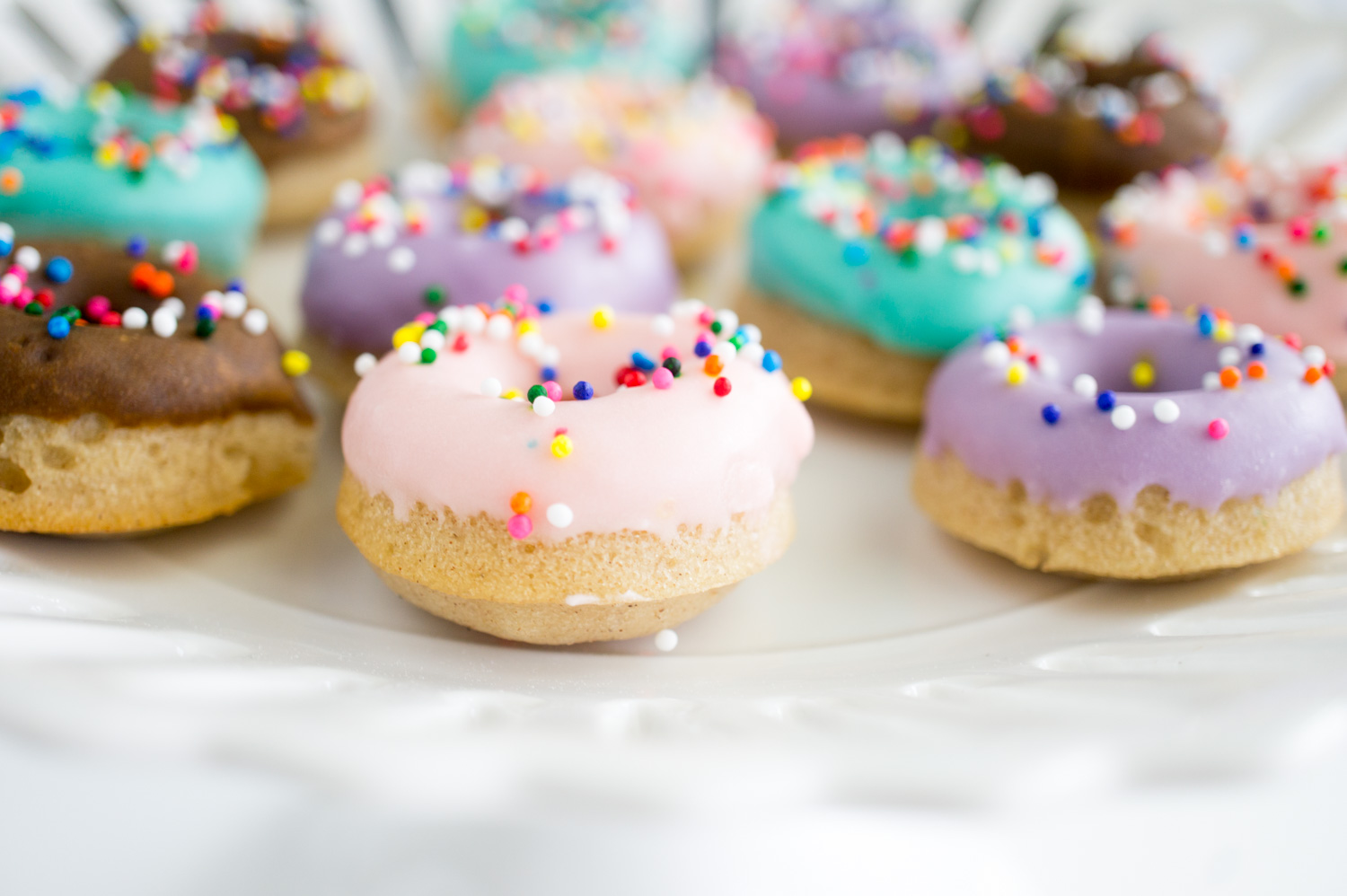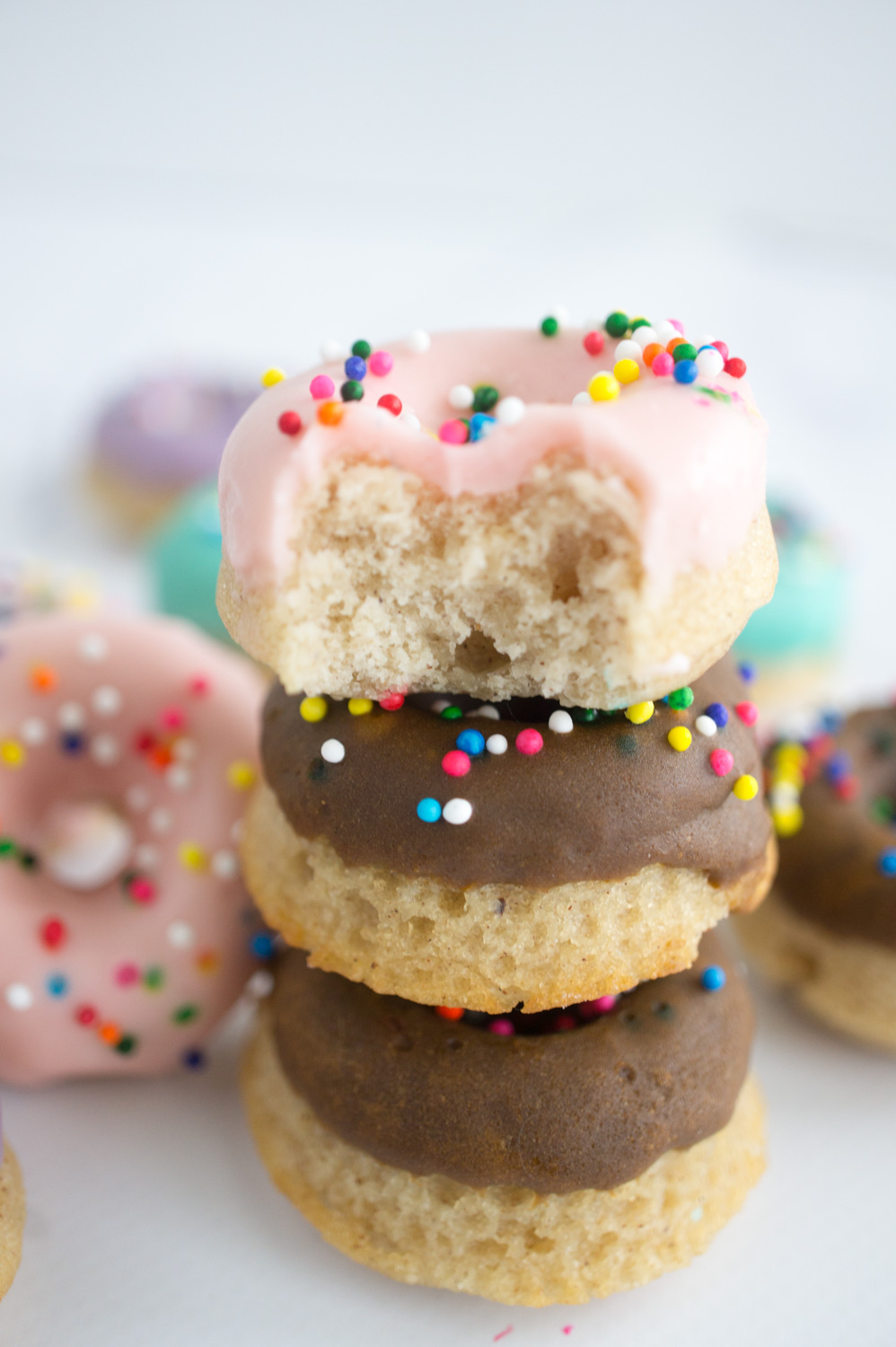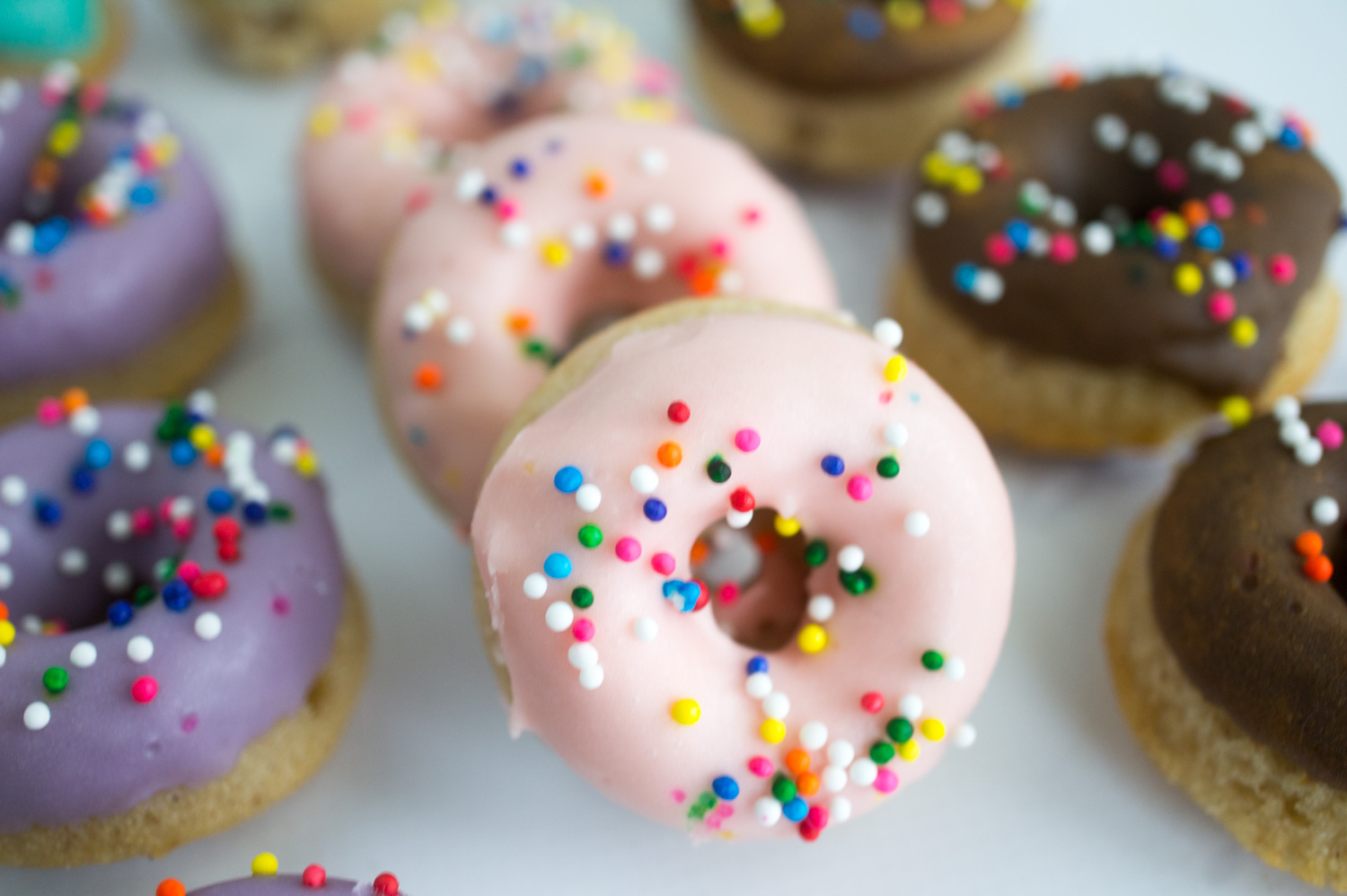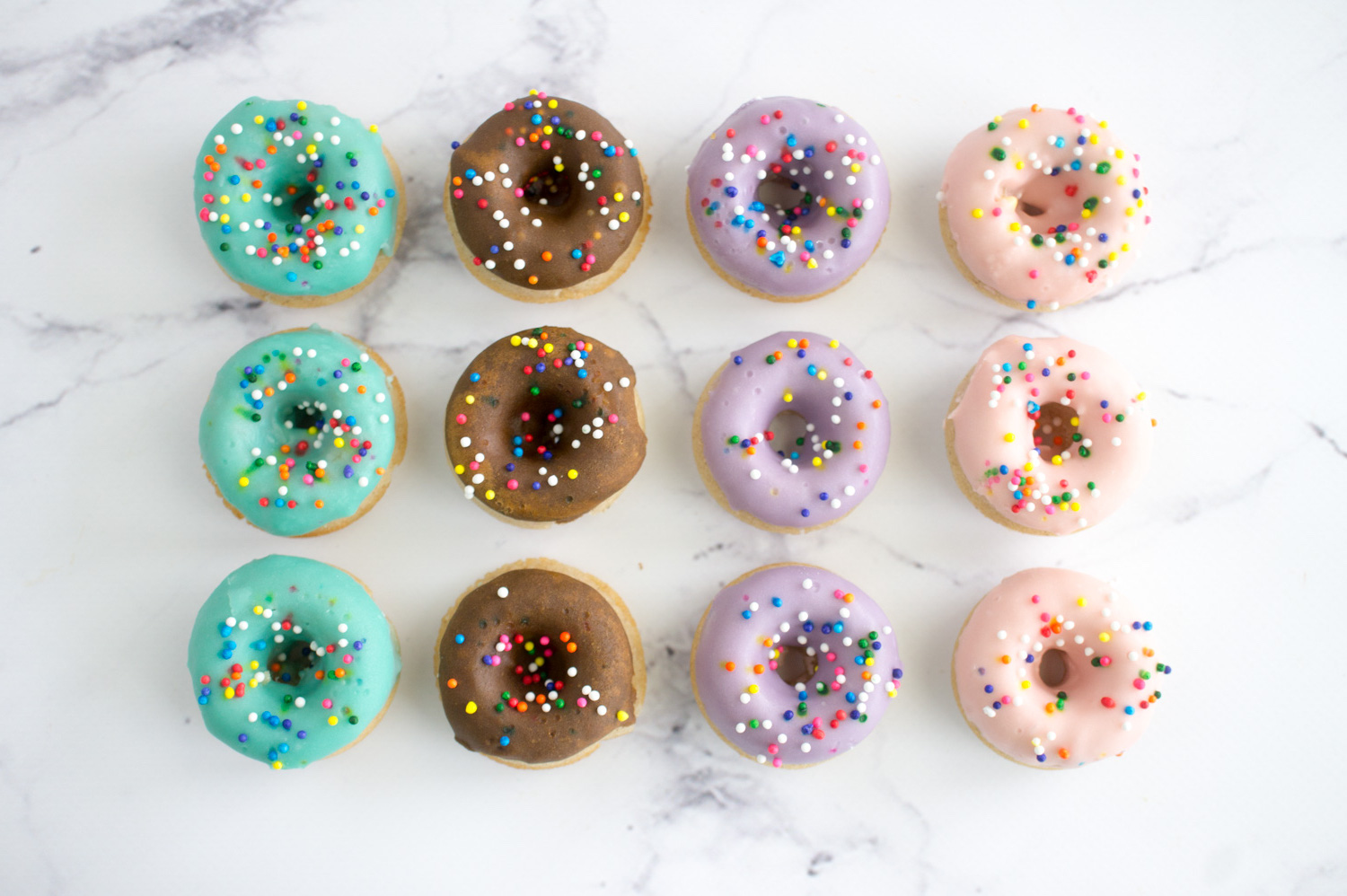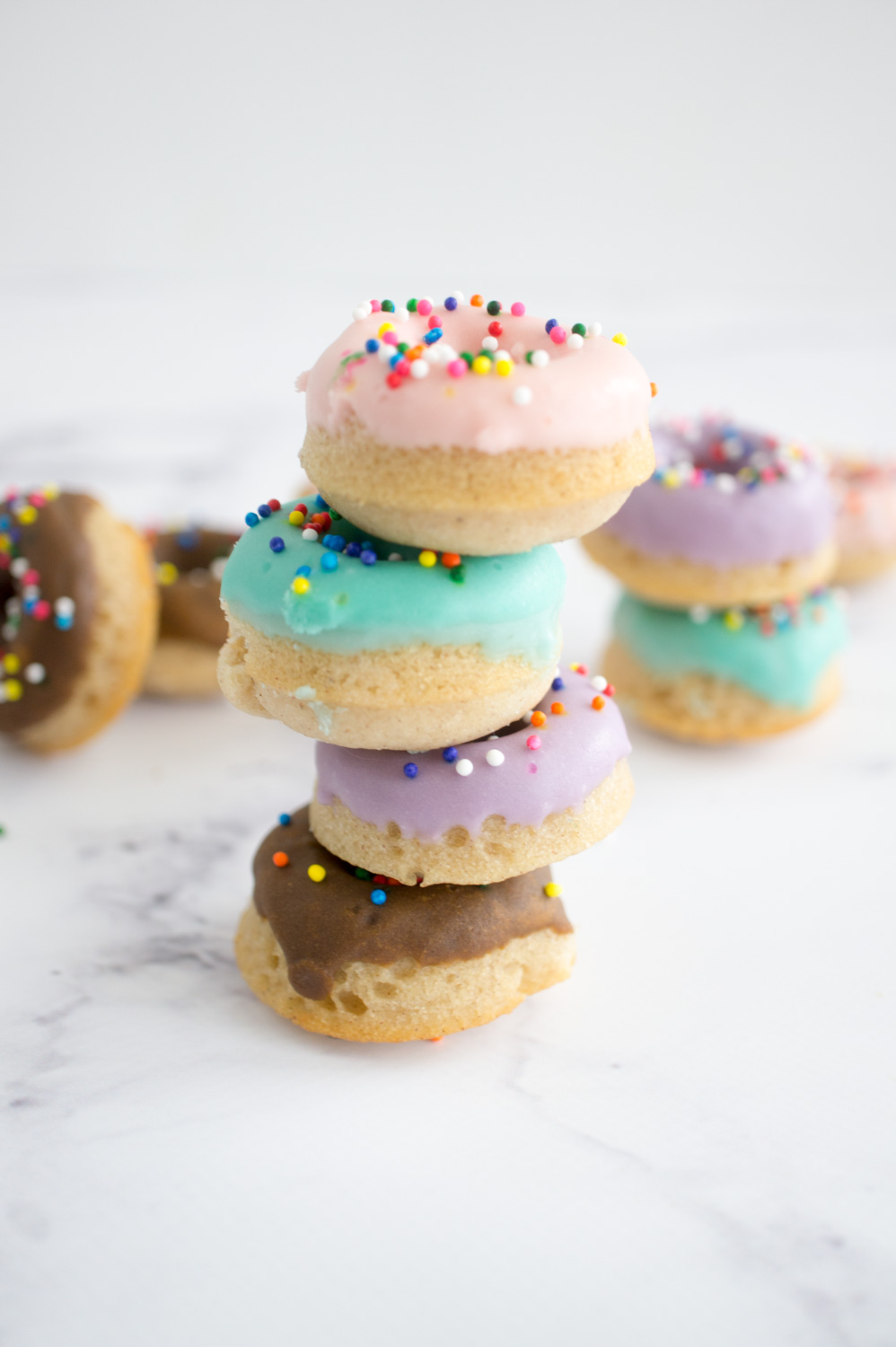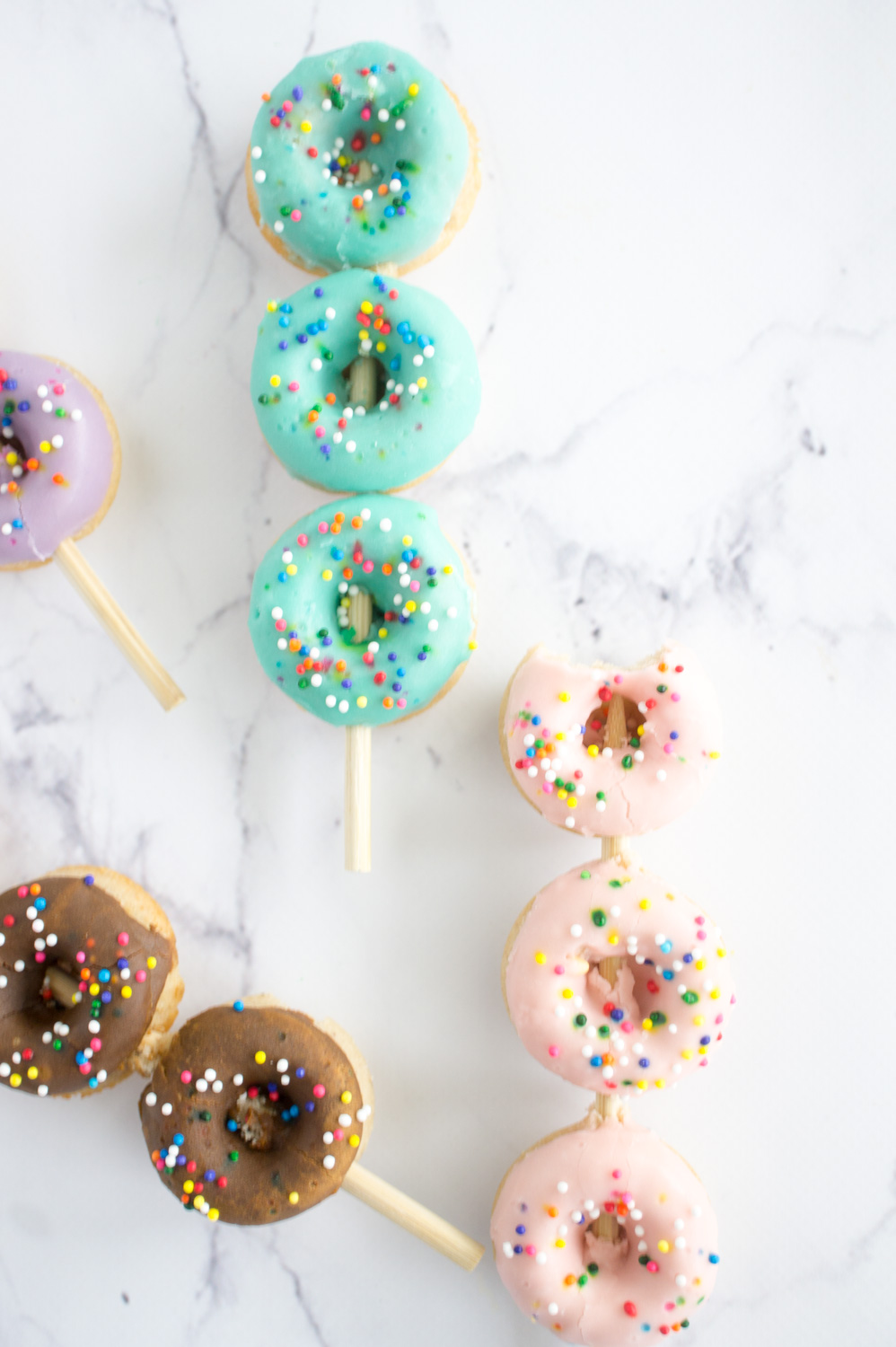 The possiblities here are endless. These would be great a baby shower, wedding shower, Mother's day brunch, normal brunch, a donut party… I think you get the idea, they are pretty much awesome for any occasion.They could also be for you to just make and stash and have to yourself in a closet while hiding from your kids like that Mom with the Twizzlers thatI saw on Ellen. (What? Yep, I'm cool enough to watch Ellen, stop distracting me here.)
After you make these let me know how it goes! We love toread comments like Katelyn's. Shemade our sopapilla cheesecakefor her work Cinco De Mayo party and she said it was a big hit! Thanks for stopping by my friends and as always….keep it Messy.