Give Yourself Permission to Slow Down
I am a person who ALWAYS has a to-do list a mile long. I tend to run until I am so burnt out that I either get a cold or am so mentally and physically exhausted that I just stop everything! (Hence – the lack of postsin thelast two weeks.) I completely over-extended myself and it caught up with me big time last week. It has taken me so long to realize this and it won't be easy for me to implement, but I am working on giving myself permission to slow down!
Give Yourself Permission to Slow Down
There is no reason to feel guilty for taking care of yourself. We all need that time to decompress and relax!I am easing my way into this new lifestyle with more bubble baths and face masks that I picked up from Lush in Market Street – The Woodlands. (Seriously one of my favorite stores!) I tried some new things, that I am excited to share with y'all today!
I bought several of the bath bombs and bubble bars from Lush and since I am a person that loves pretty things, I put them in a cute apothecary jar to display them. These bath bombs are AMAZING. They smell so good and one bath bomb and can be broken into 4-5 pieces ( depending on the size) so they last for multiple uses.
Truthfully, I bought this Karma Bubble Bar because of the gold shimmer on top! haha! They also had a unicorn horn and a hot pink flamingo that were too cute.
I also picked up the milky bath bubble bar and this pink bath bomb. The pink bath bomb was filled with little hearts!
Seriously, how cute is that little robot?! I am such a sucker for cute designs. I bought this and then looked it up on Lush's website and it is actually meant for kiddo's, but it can be used for adults too haha! It has lavender, chamomile, and sandalwood and is great to use before bed to whind down.
I usually read a book and put on a face mask while soaking in a bubble bath! These are my favorites right now.
Let's talk face masks! I have used the Mask of Magnamity for years and it is a staple in my skincare routine. This mask is awesome for drawing out debris and oil from your pores and is very deep cleaning. This past month I branched out and also tried the Fresh Face Masks.They actually have to be kept in the fridge, which made the maskvery refreshing. I have been trying out The Sacred Truth mask, which is meant for dry or mature skin. It is very moisturizing, but the smell was a little too intense for me. I did really like the way my skin felt, but I plan on trying the Oatifixmask next instead. The Love Lettuce mask is great for all skin types and exfoliates and cleans, but in my opinion is not as intense as the mask of magnanimity.
I rotated these three masks each week for the last month and have loved how my skins has looked!
Okay,I will be honest, this is probably the best impulse purchase I have made in awhile. Whyyyyy did I go all winter without lip scrub?! This stuff is SO good and after I use the scrub, I use the Buttered Brazils lip balm. ( I really like the way they both smell!)
My Mom went with me to Lush and I bought us both one of these Pearl lotion massage bars. She won't stop talking about how much she loves it! I know exactly what to get her for Mother's Day this year. It smells divine. I like to use this before I go to bed, because it is a little too thick of a lotion for me to wear during the daytime.
So, if you need a reminder ( like I did) that it is okay to give yourself permission to slow down – then here it is! Even if that is just carving out an extra 15 minutes a week for you to take a bubble bath or put on a face mask, start setting some time for yourself! I am slowly learning that if I don't take sometime for myself, then all the other areas of my life suffer and that is okay to slow down!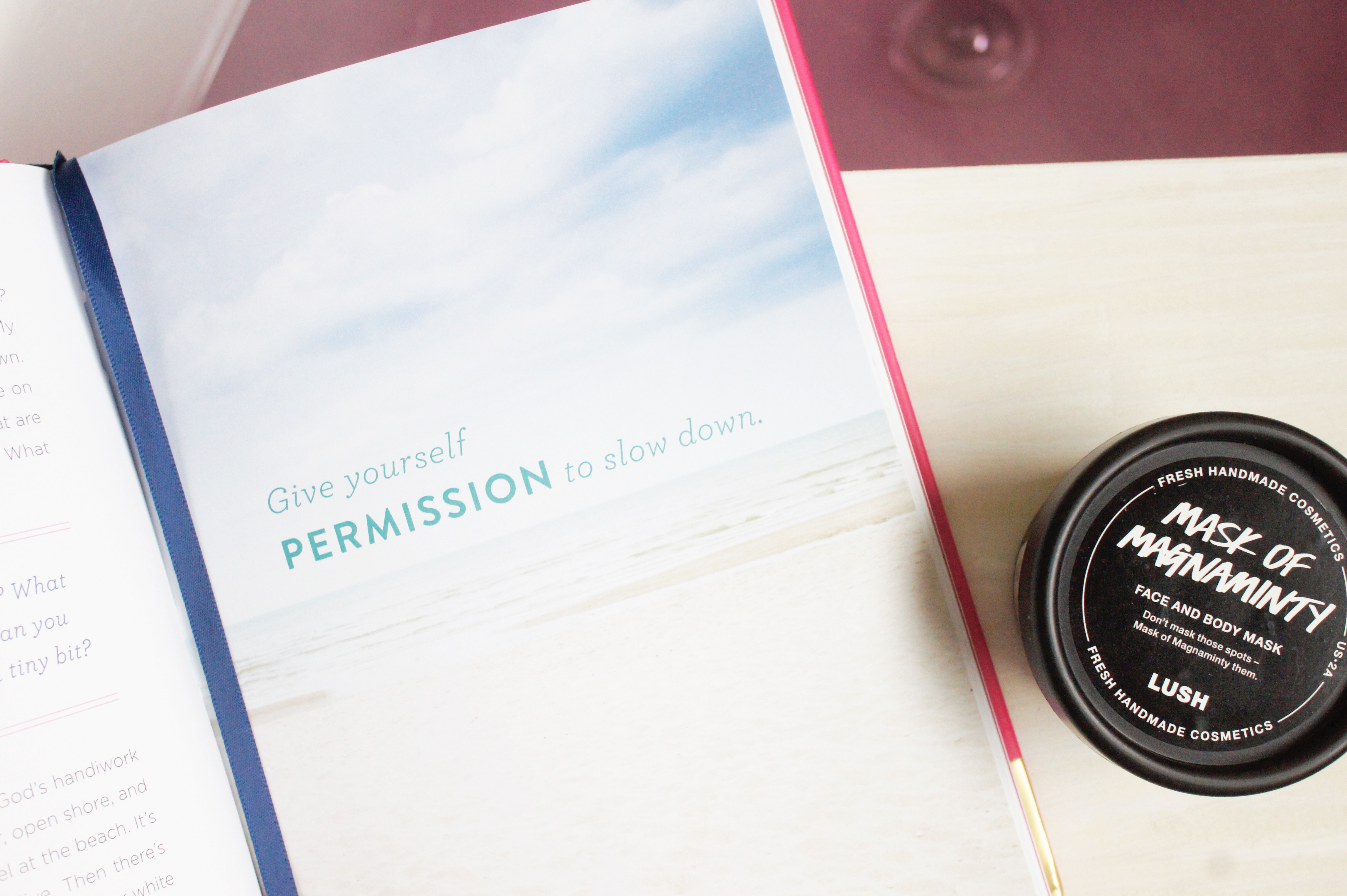 What are some of the ways you relax and take time for yourself? Also, I would also love any face mask recommendations that you have 🙂
Thank you to Market Street – The Woodlands for sponsoring this post! Opinions are always 100% my own.
PS: I have to give a shout out to Alana at the Lush store in Market Street. She was beyond wonderful. They have a ton of masks and products and she took the time to go over them with me and help me pick out what would be best for my skin!