Father's Day Trophy
Father's Day Trophy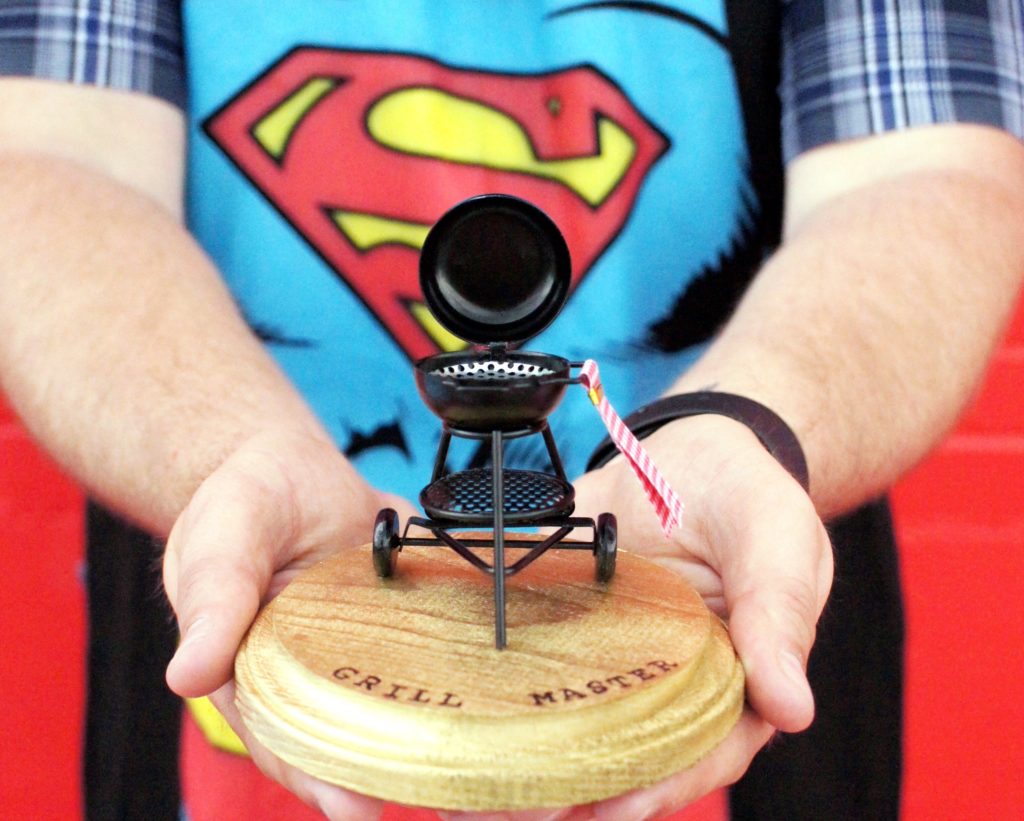 If there is one thing we love in our family, it's trophies. We are very competitive and before you go and say "Oh not sweet Lindsey" she is the MOST competitive and she will shank you if it means getting a win haha. But seriously, she is scary & we love trophies. We even created a family Christmas competition called "The Reindeer Games" and the winner each year gets their name on the Santa trophy. We also have trophies not only for the winner of our fantasy football league, but for all the rivalry games too. So in the spirit of trophies we thought all the Dad's out there could use one for Father's Day, but not just any trophy, no it's a trophy made with love.
Materials:
Directions:
Spray paint the wooden bases – Gold or which ever color you prefer and let dry
Glue the Miniature grill to one base and the miniature tool box to the other. let dry
Using the stamps, write out your message "Grill Master" or "Mr. Fix It" or "World's Greatest Dad"
Give the gift to the deserving DAD.
f
f
I hope the options I gave were simple enough, I found that the miniature isle was loaded with ideas and I'm sure you could look at the dollhouse area at your local craft store to find more ideas as well. These trophies will be a huge hit this year in our family, (Sorry Dad, guess if your ready this it's not a surprise anymore haha!) Leave some of your ideas for me in the comments, I would love to hear what you think your Dad's trophy would have on it. And as always thanks for stopping by!