DIY Wine Journal & Recap of H-E-B Wine Walk
One thing I love about The Woodlands/Houston is all of the events! There are always so many things going on. A couple weeks ago, was Wine & Food Week in The Woodlands, TX and H-E-B hosted a Wine Walk throughout Market Street! It was SO much fun and the perfect girl's night. Not only was there a ton of food and wine, but even the stores had wine inside of them! (I could get used to that!)I had no idea, but apparently this is a yearly thing – so next year if you live this way, you should definitely check it out. I know I will be back for sure!
DIY Wine Journal & Recap of H-E-B Wine Walk
PS: how cool is this movie theater? Also- if you haven't seen Wonder Woman yet, it was amazing!
Tents were set up all around market street with food and different wines to try. I am not a wine expert by any means, so this was super fun to try new types of wine that I would normally never try and to hear the experts explain the differences.
Met up with my sweet friend, Kelsey!
If you are not into wine, they also had a whole beer section too! This is where my hubs would have been ( but it was girl's night – so he didn't come haha!)
I made this little DIY Wine Journal to take with me to write down the different wines I sampled, so that next time I was shopping at H-E-B I would be able to remember which ones were my fav!
To create your own, just buy a little notebook of any kind ( I just made sure it was small enough to fit in my purse.)You can customize it however you like, I justwrote down the Type, Name, and then Rated it – to help me keep track!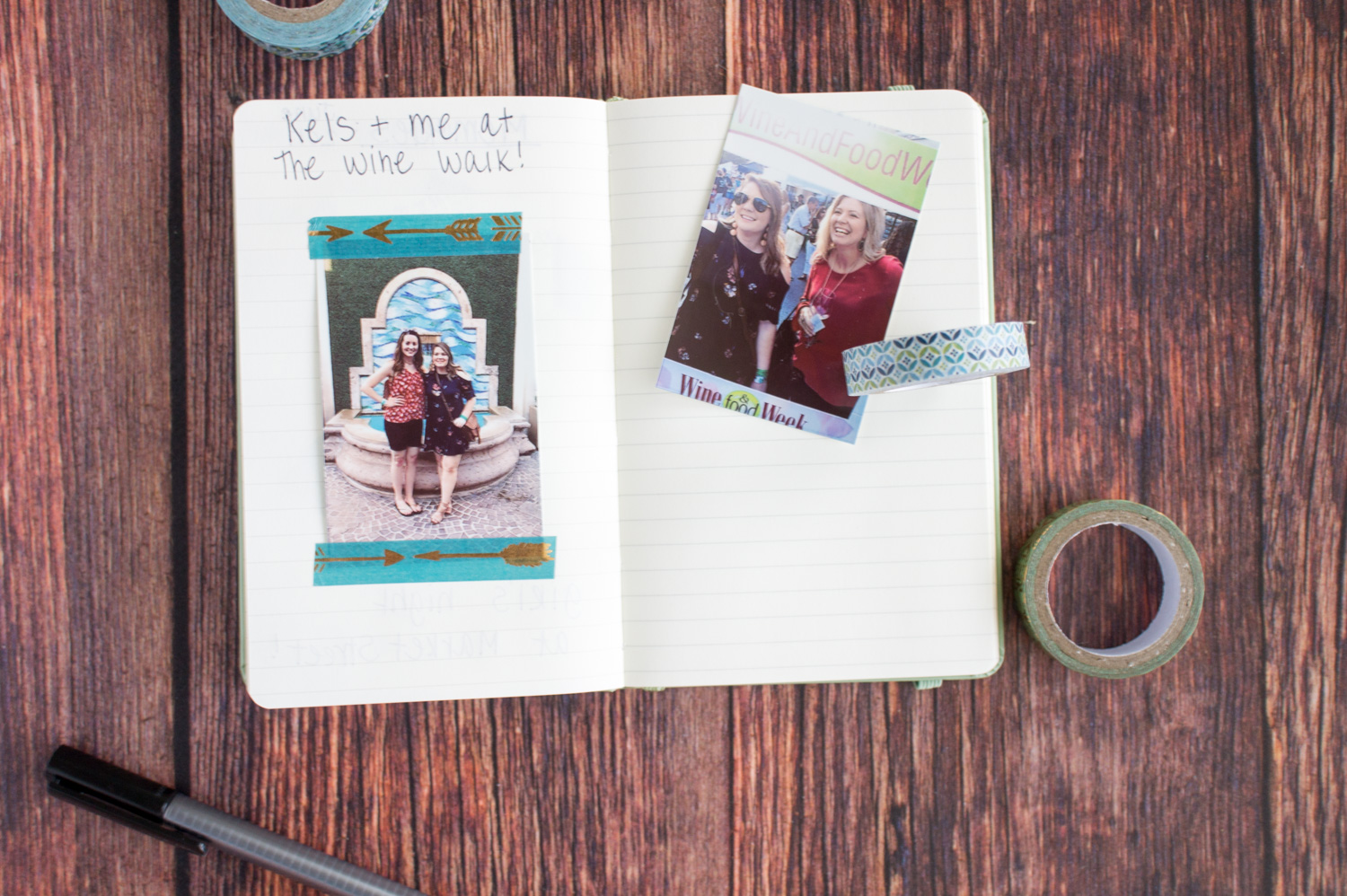 When I got home, I printed a couple of the pictures out and used washi tape to tape them in the book. (Almost like a little scrapbook. ) I can't wait to fill this book up with memories and photographs from different wineries!
Thank you so much for stopping by! Comment below and tell me what your favorite event is that your city does! I'd also love to know if any of my fellow scrapbooker's or wine drinkers out there use a wine journal too?!
Thank you to Market Street – The Woodlands for sponsoring this post! Opinions are always 100% my own.