Holiday Party Dress
Holiday Party Dress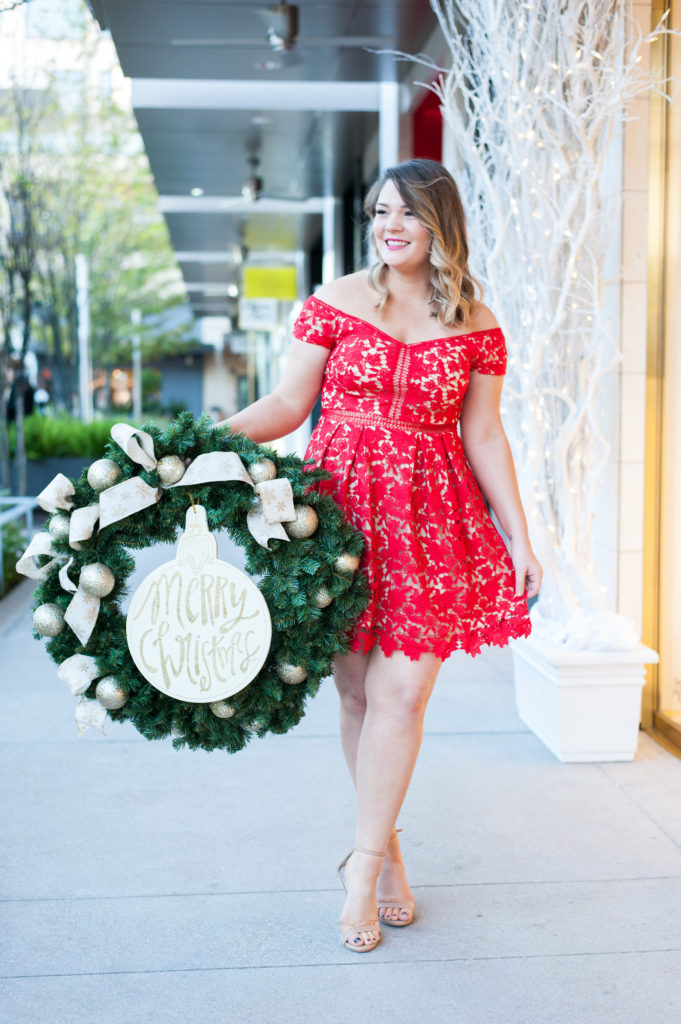 Isharedthis Wreath Tutorialon Francesca's blog last week. I love the way it turned out – would make such a cuteDIY gift for a friend orfor your own front door!
Affiliate Links: | c/o Dress | Shoes | Earrings |
Photography: Dede Raad( Thank you for saving the day & letting me borrow your purse!)
Happy Wednesday! We are halfway to the weekend – bring on all the Holiday parties! If you are like us, then you probably have several lined up for the next couple weeks. We have had 3 parties the last 2 weekends and we have another this weekend. Thankfully they are with different sets of friends, so I was able to get away with wearing this dress a couple times alreadyhaha!
If you still need a dress, this one from Francesca's is only $54 & they are having a sale today too! I love that the off-the-shoulder trend is still going strong and this dress proves that. It is so flattering and the red lace adds that extra festiveness for the holiday season.& I fully plan on wearing this dress for Valentine's day as well… ( Is it sad, that I am already thinking that far ahead?!)
Thanks so much for stopping by OMT today!I know Christmas is approaching fast, but we still have some more holiday posts coming your way the next 2 weeks, so stay tuned!