Honey Glazed Carrots
I feel like sometimes the main dishes hog all the glory, well side dishes are dishes too people!! So today we are only talking about a side dish. A very delicious side dish. One that is a favorite of mine and a soon to be favorite of yours. You're welcome. Oh what's that? You didn't say thank you? Trust me friend, you will. These honey glazed roasted carrots are the jam! Let's get to roasting.
Honey Glazed Carrots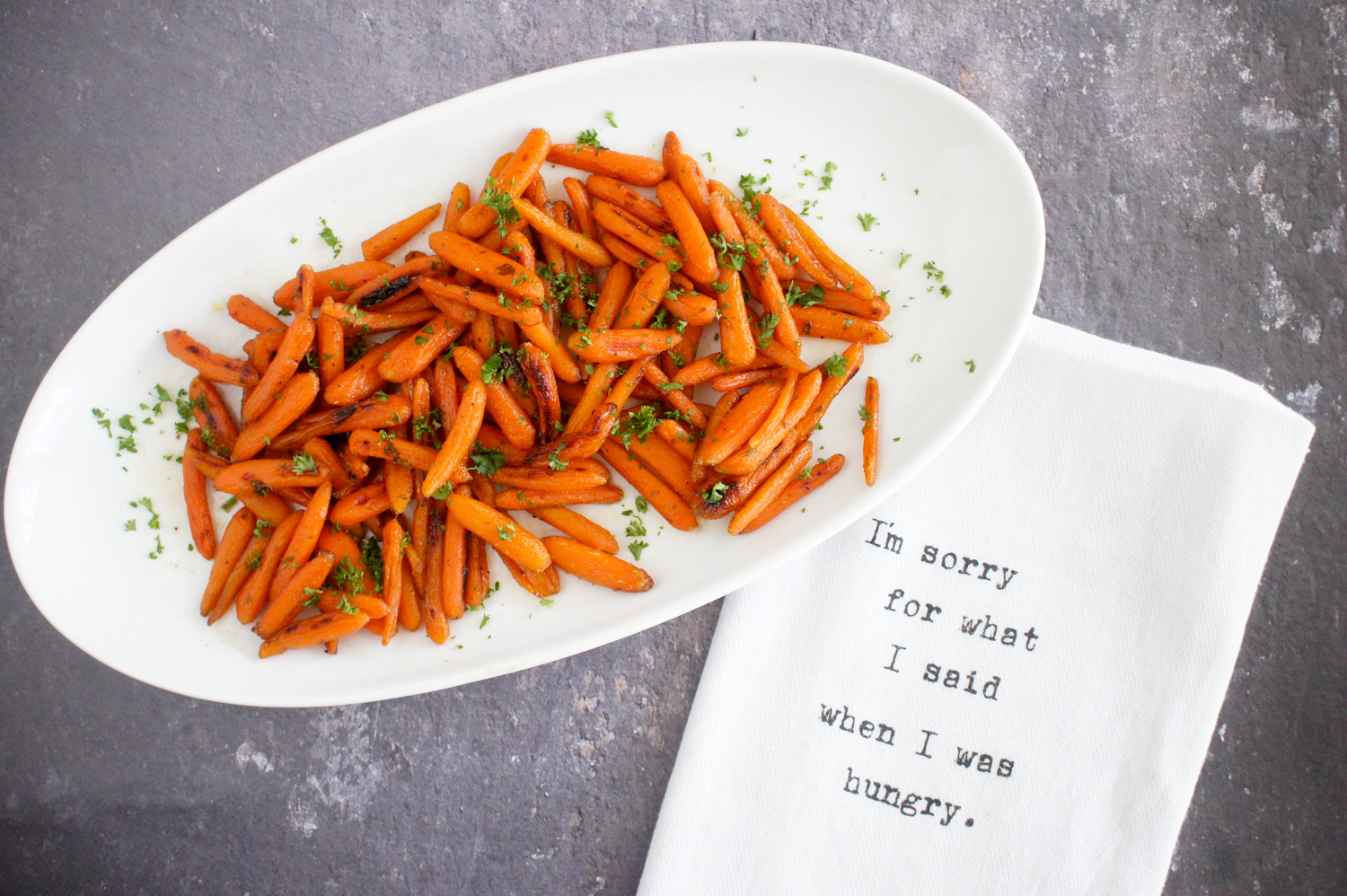 See that towel. I got that just for Lindsey. When she is hungry, we call that version of Lindsey, "Wanda" and trust me, no body likes Wanda haha. Don't worry mine hungry name is Cletus, don't judge, we all have one.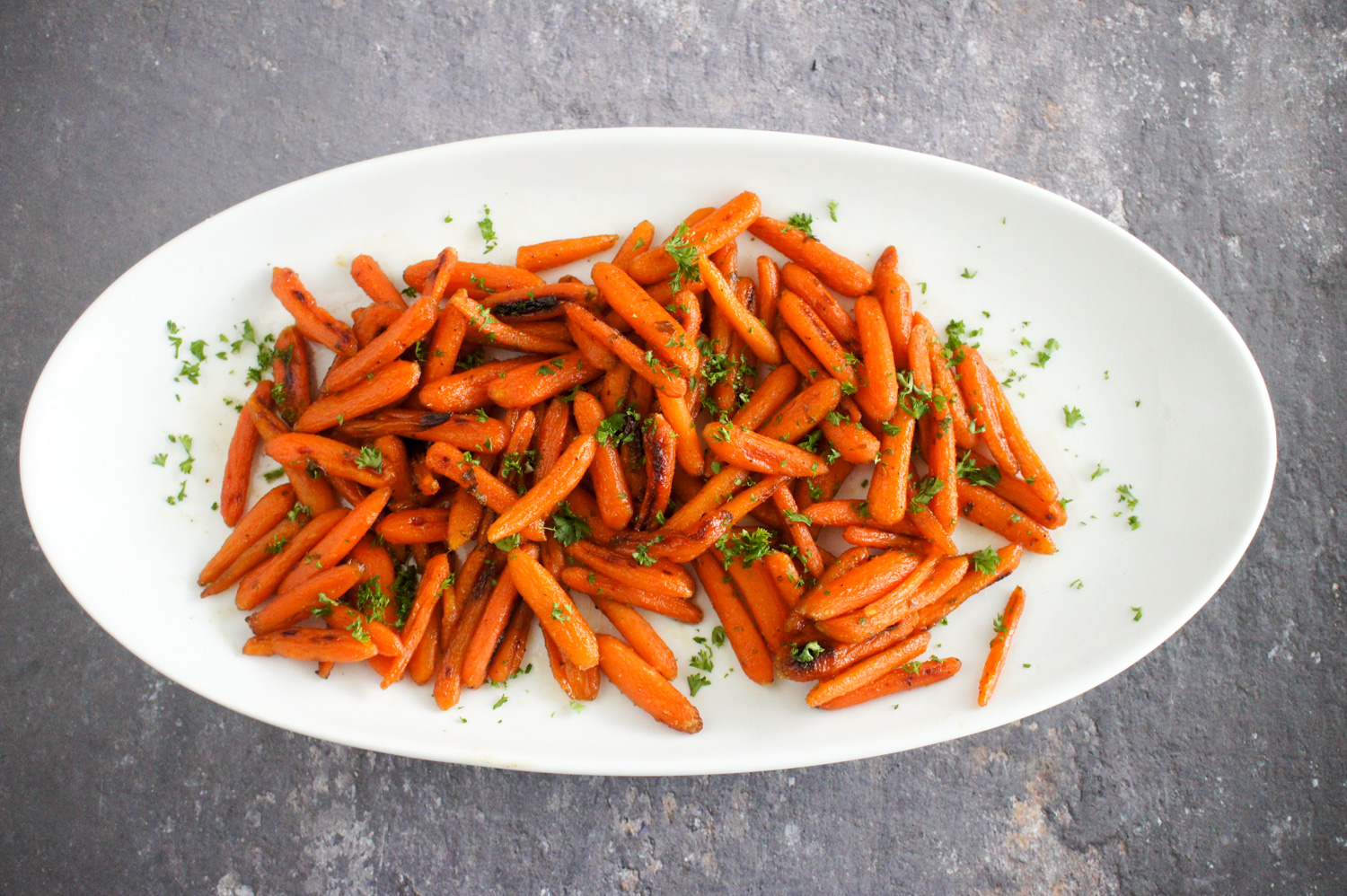 Ingredients:
1 package of small baby carrots (1lb)
2 tbsp of honey
1 tsp of cinnamon
1 tsp of nutmeg
chopped parlsey (for garnish)
Directions:
Preheat oven to 400 degrees
Line a baking sheet with tin foil and spray with cooking spray
Mix all ingredients in a bowl then add carrots and mix together
Pour mixture onto the baking sheet and spread evenly
Roast for 15 minutes, or until you can see the carrots start to caramelize
let sit for 2-3 minutes and add garnish