Avocado Toast & Runny Egg
Breakfast food, like this avocado toast, is special. It's the only food that can be eaten at anytime of the day and people still get excited for it. Breakfast is so good that people invented "Brunch" as a thing just so they could get breakfast twice! Even if that isn't true everyone would believe me because breakfast is everyones favorite. You can't say that about lunch or dinner. It is my personal belief that you should make a breakfast worth getting up for. And so in the spirit of that belief I present to you…….Avocado Toast & Sunny Side Egg. Just look at it. Fresh warm toast, with cool seasoned mashed avocado topped with a perfectly over medium (insert your style) egg and sprinkled with red pepper flakes. Yes, that my friend is worth getting up for! And its incredibly easy to make too.
Avocado Toast and Runny Egg
Ingredients:
1 Slice of Whole Wheat Bread
1/4 of an Avocado (or desired amount)
Cooking Spray
1 egg
Kosher Salt, black pepper, red pepper flakes
Sriracha Sauce (optional)
Directions:
In a bowl mash avocado with salt and pepper and set aside
Toast your bread
While bread is toasting, heat a non-stick pan on low heat and spray with cooking spray
Crack the egg over the pan and cook on one side for a couple of minutes and then flip over for another minute. (Feel free to cook your egg however you like. I just so happen to love a runny egg)
Spread avocado on the toast and sprinkle with red pepper flakes
Add egg on top of the avocado and enjoy.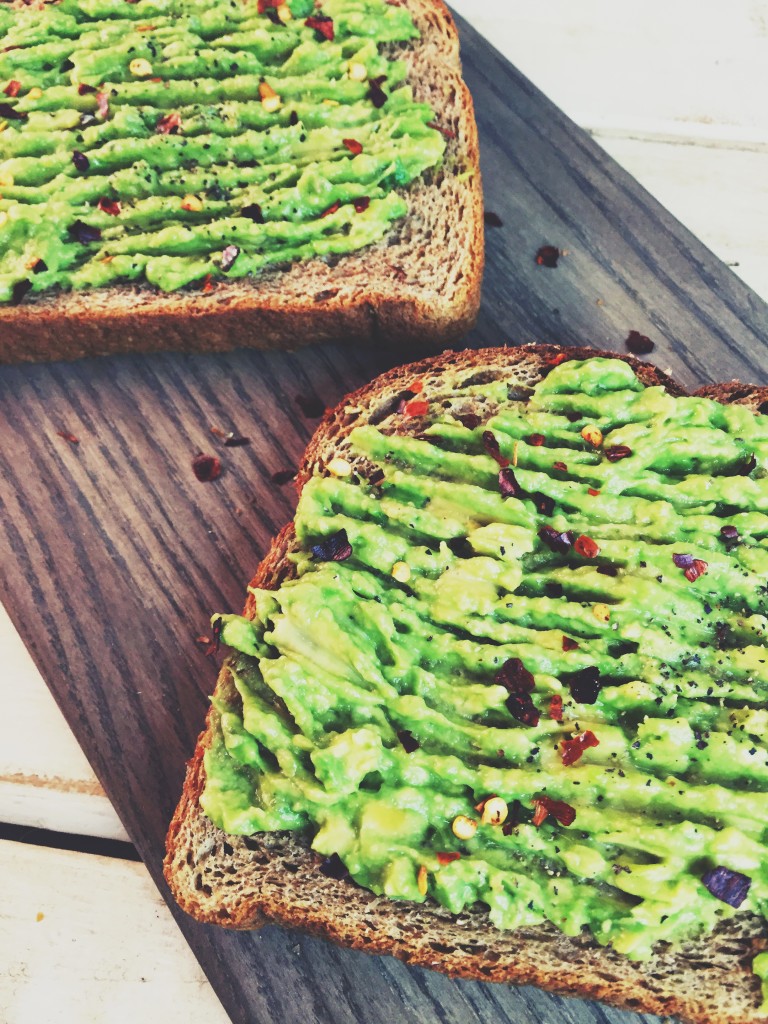 Delicious Avocado Toast with a Runny Egg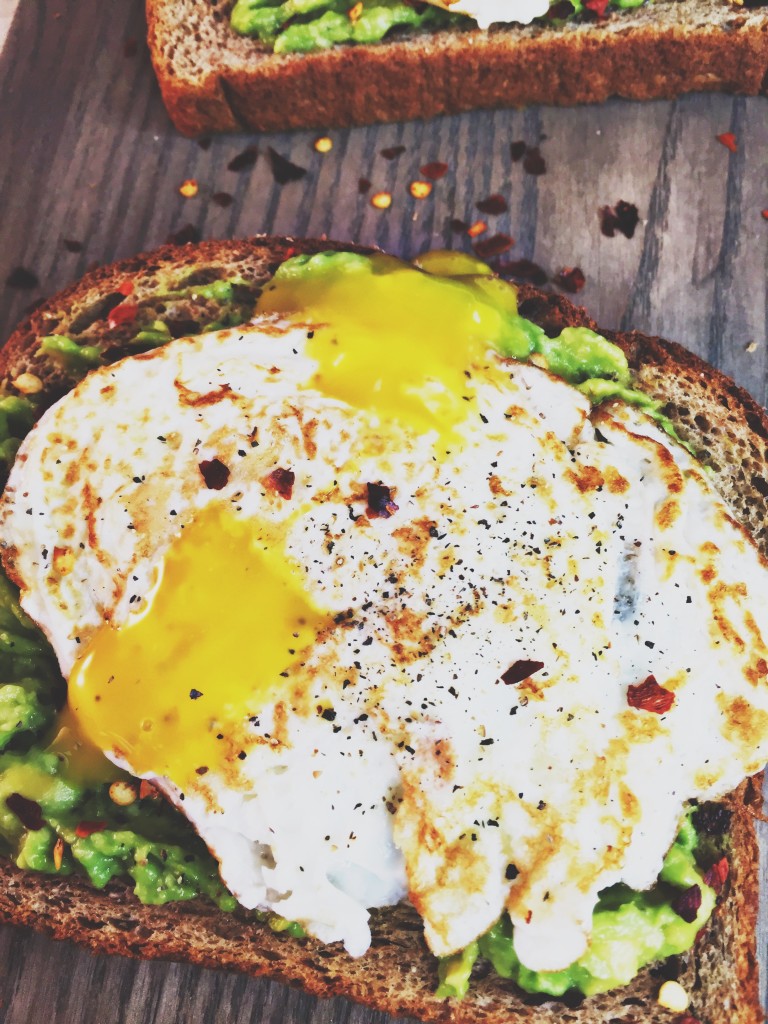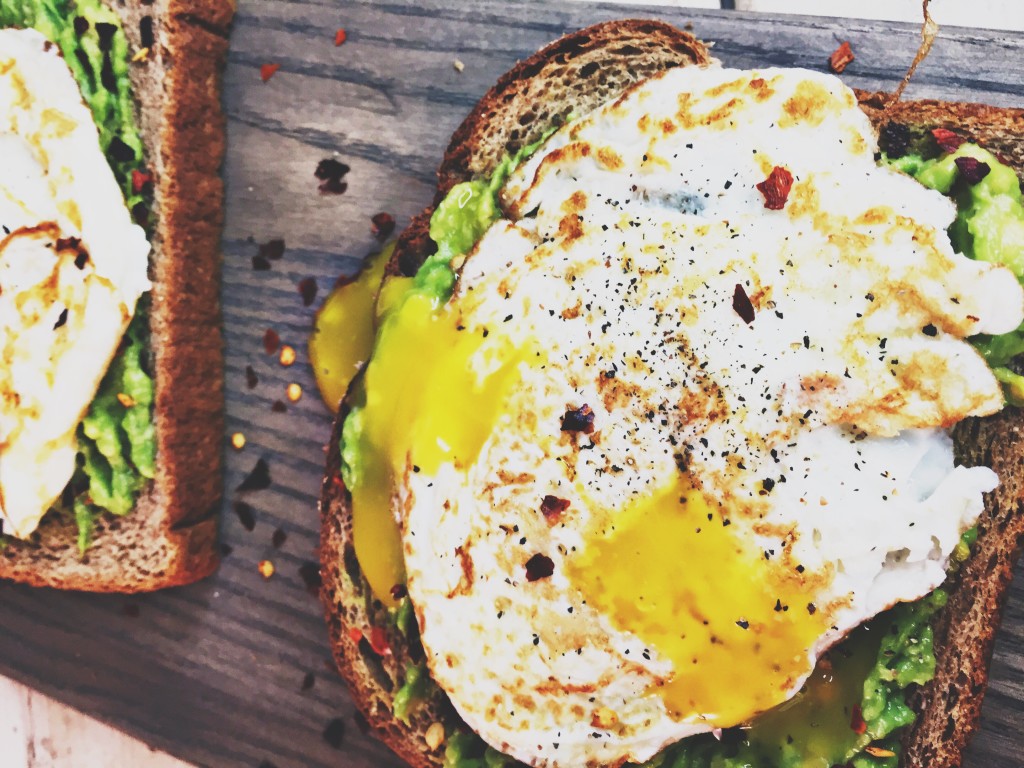 Add a fruity Blackberry Mojito for the perfect brunch party! Find more of our delicious breakfast ideas by following our Brunching Pinterest board! What is your favorite recipe for brunch?